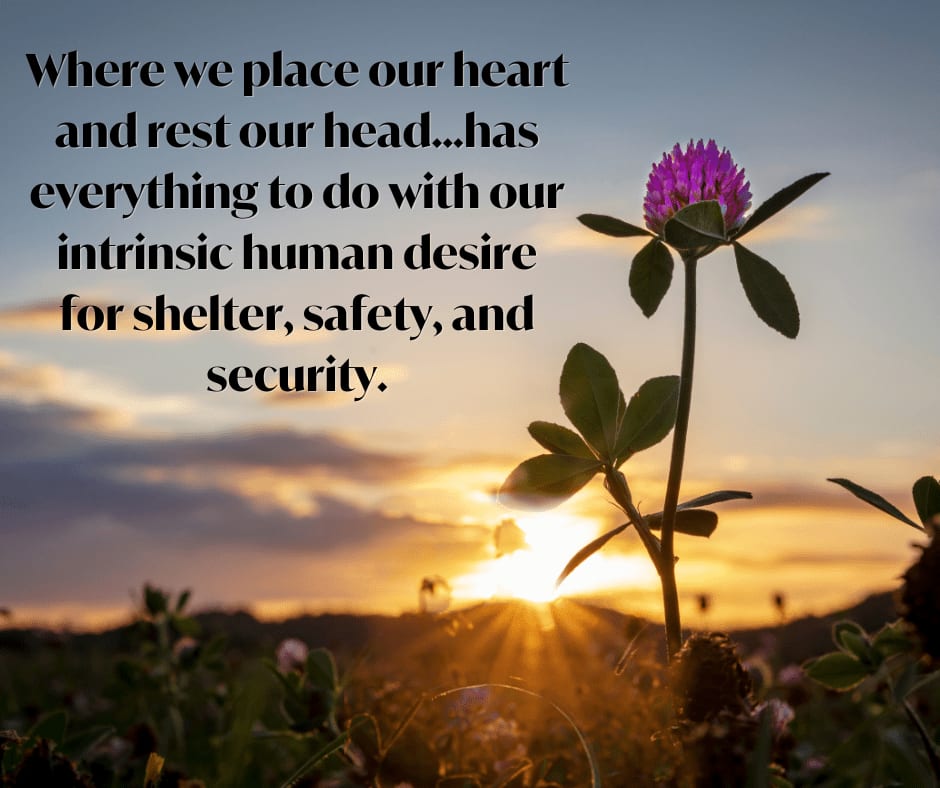 As I write this note to you, I am feeling ungrounded. I could blame the weather, which I often do, especially when I hoped for spring skiing but had single digit weather on the slopes. More pointedly, I could blame the school shooting last week at East High School where my children attend. As the fourth incidence of gun violence this school year, it has shaken our community to the core.
I want desperately to be able to count on something right now.
I want to know my kids will be safe in their school. I want spring to finally arrive and stay. And as much as I desire these things, I know that I have little control over most of what I want.
Over the last few days, I have also been thinking about
how important one's home is
when the world around you seems like it is hurtling from one bad thing to the next. The first thing my kids wanted to do after the shooting was to come home, pile onto the couch, wrap blankets and dogs over them and be still.
I am so grateful they have a physical space that grounds and comforts them when the outside world feels dangerous.
I also believe that everyone of us deserves this.
We all deserve to have a space that literally wraps us up in its protective walls until we are ready to step outside again.
Based on market activity over the week of March 15 – March 21, the real estate market around Denver seems to be unsteady too. We began the month with a
strong February
behind us that had
28% of sales receive multiple offers.
Currently, we have about 35% of homes seeing multiple offers, but this is less than the seasonal normal for this time of year. A couple of other notable data points that signal a slower, though seemingly steady return are:
Average sales price sits at $735,000; down from $825,000 one year ago.

Showing down 10% week over week; Pending homes also down 8% week over week.
Prices remain steady – 70% of homes did not reduce their price to get a contract.

$500,000 - $1M range (60% of overall market), most sensitive to interest rate fluctuations holding steady with only 14% of supply needed to meet buyer demand.

$1M - $1.5M (7% of overall market) is seeing well-presented homes sell in 6 median days on the market; 80% did not reduce their price to get an offer.

$1.5M - $2M (2.8% of overall market) is moving even faster with 20 median days to contract with over 82% not reducing price to get an offer.
March is often a time of renewal and new beginnings. As we approach April, I believe that things will start to settle down. However, whatever is ahead of us this year, I keep returning to my unwavering belief that the decision about where we place our heart and rest our head, has little to do with interest rates, how many houses are available or what the news headlines proclaim. Rather, it has everything to do with our intrinsic human desire for shelter, safety, and security, in every way. No matter what is happening around us, I hold on to this truth to guide me as I work with my clients to help them find a safe and loving place to land.