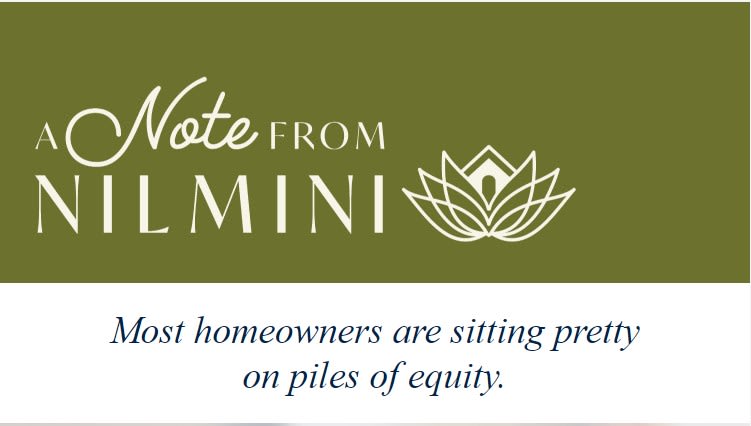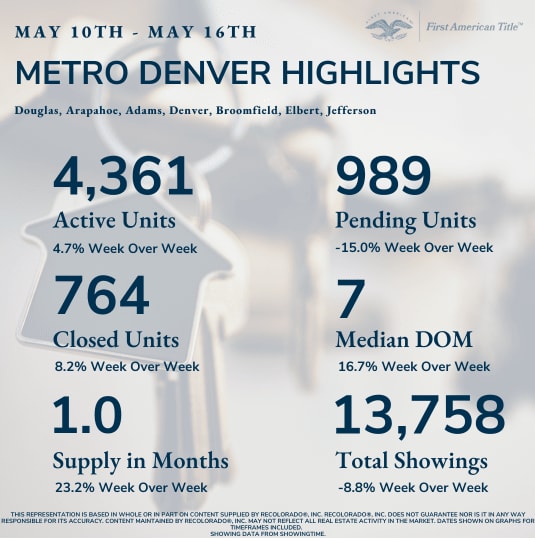 Parents typically brace themselves for the month of May. Often referred to as the "100 days of May", "MAYcember" or even "MAYhem", the month of May is full of honoring our kids' achievements and celebrating major milestones in the form of recitals, performances, and graduations. This May is particularly poignant with my oldest daughter's graduation from East High School. Most days I don't feel emotionally prepared for this moment, but I know that she is ready, and that the next chapter is exciting and full of promise.
With all the wild and wonderful distractions of life in May, it isn't too surprising that the real estate market seems to have begun cooling a bit earlier than what is seasonally normal. It began in April with a 11% decrease in the number of homes going under contract from March suggesting that the month of March may have been the peak of the spring market. A few other highlights in April:
0.9 months' supply (multiple offers still exist but are location and price dependent).

Supply of homes down 13% month over month.

New listings down 33% year over year – sellers are slower to put homes on the market.

2800 total number of actives units – much lower than 4600 units which is the historic average based on data from 2013 – 2019.
We can still describe our market as favoring sellers with less than 1 house for every buyer across all price points. However, neighborhoods in central Denver are moving towards balance while the inner ring of suburbs continue to be hot with supply ranging from 0.3 months in Old Town Arvada to 0.5 months in Northglenn, Thornton, Lakewood and Littleton. Signs of strength and stability are further supported by the fact that 63% of homes that closed in April sold at or above asking price. There aren't wild swings between list price and sold price though, as most homes closed within 2.5% - 4.5% of original asking price. The days of million-dollar homes selling for $100,000 - $200,000 over asking appear to be thankfully behind us.
Most homeowners are sitting pretty on piles of equity and a mortgage interest rate that is 3% - 4% so supply is deeply impacted by these potential sellers not being motivated to move. While real estate is powered by life events – births, deaths, divorce or job relocations – we need to acknowledge the interest rate induced gridlock that is currently impacting our market. The week over week numbers in May reveal the impact of Mother's Day on our market (15% few buyers) as well as sellers who are moving slower to get their homes on the market (new listings are down 38% year over year by mid-May). We still only have 17% of the supply needed for a market in equilibrium but it is irrefutable that home buyers are more cautious this year than last.
My advice? The home that was meant for you is out there, and even more attainable now than in 2021 or early 2022. Just imagine what next May could be like if you were creating memories and celebrating milestones in a home that reflects who you are, and the dreams you have for your family!